Events
Conferences

Fall 2017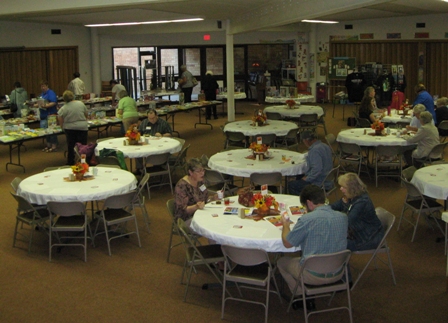 Everyone is invited to attend the WELS-CLO Fall conference co-hosted by St. John's Lutheran Church, Pardeeville, WI and Cross of Christ Lutheran Church, Portage, WI to be held at St. John's in Pardeeville on Saturday, September 23rd.

In conjuction with the 500th anniversary of the Reformation, the conference will have a Reformation theme. The morning speaker. Rev. Eugene Kock will be presenting a pictorial biography of Martin Luther. The afternoon speaker will be Steve Zambo from Salty Earth Pictures, Fort Atkinson, WI who will present a program on Christian media. Northwestern Publishing House will be on site with their huge gift and media display, especially focusing on Reformation materials. There will also be a book exchange, so feel free to bring duplicates and uneeded items and trade them in for different materials for your library shelves.

The cost for the conference is just $15 which includes lunch. Lodging information can be found in the newsletter or by contacting Cross of Christ Lutheran Church.
Download and print the registration form here
Conference Schedule

| | |
| --- | --- |
| Registration , Refreshments, Shopping | 8:00-9:00 am |
| Welcome & Opening Devotion | 9:00-9:30 am |
| Business Meeting followed by break | 9:30-10:30 am |
| Rev. Kock - Pictorial Biography of Luther | 10:30 am - Noon |
| Lunch, Fellowship, & Shopping | Noon-1:00 pm |
| Steve Zambo - Christian Media | 1:00-2:00 pm |
| Member Sharing, Officer Installation, & Closing Devotion | 2:00-2:45 pm |

Upcoming Conferences
April 2018 - Hosted by Northwestern Publishing House